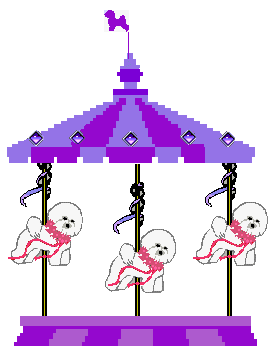 SEE


Where Quality is Consistent

---
Dorothy Wilson
1 Orchard Avenue
Binghamton, New York 13904

---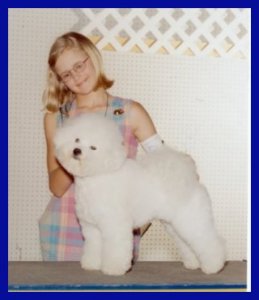 Amer. Ch. Darkel's Worth the Wait
Pongo was co-bred and is co-owned with my daughter, Ruthellen. After owning and showing Bichons for more than twenty years, Ruthellen decided that she wanted to breed a litter of Bichon Frise. That litter produced two puppies, Pongo and Perdita.
Pongo made his ring debut at the Bichon Frise Club of Northern New Jersey match at three months and four days of age. His Best Puppy in Match win allowed Darkel to retire the perpetual trophy for three Best Puppy in Match wins.
After staying home briefly to grow up, Ruthellen and her daughter, Courtney, started his quest towards his American championship. He completed this challenge easily before his second birthday.
Pongo now resides at Darkel.
.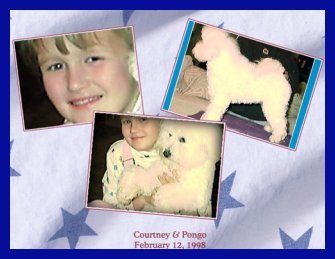 ---

Courtney with Pongo at six months of age.

---

Return