.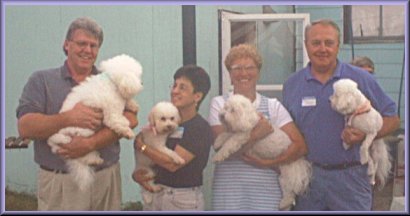 I am not sure who the couple on the left is. The couple on the right are theMorgans with Darcee and Lacee from Conklin , NY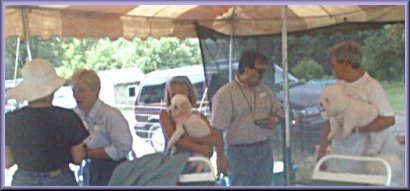 left to right (facing): Gaile Avent, Courtney Norris with Karma, Gary Noce, and Ed Shephard with JoJo .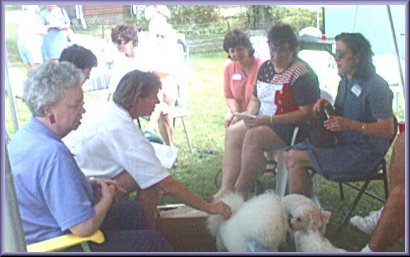 Another small group of friends.