Ten days old


Newborn puppies are neurolically underdeveloped.
Ears open about the 10th day and the eyes open between the 10th and 14th day.


I was home in bed with the flu so Promise decided it would be the perfect time to have her babies. After all she could have my attention for an entire week.

.Above are her babies at ten days of age - one male and two females.
Each puppy weighed 8 oz. at birth

This will be Promise's last litter as she will be spayed and placed in a loving home as soon as the puppies go to their new families. She loves being a mom and is enjoying her time with her babies.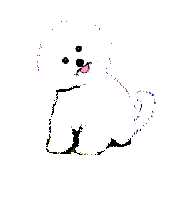 Future